Schmidt-API Sigma K114 EPDM Gasket Replacement
Schmidt-API Sigma K114 EPDM Gasket Replacement

The Original Plate Heat Exchanger on Plant Site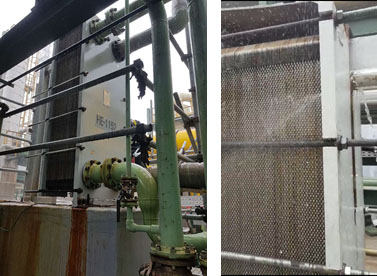 For service purpose, we need change the gaskets of Schmidt-API Sigma K114 by identical replacement EPDM gaskets.
During first service process, the Schmidt-API could not keep pressure and suffer terrible leakage during the operating.
Why this accident happened?
After carefully check the original Schmidt-API gaskets, we find following special features of their gaskets.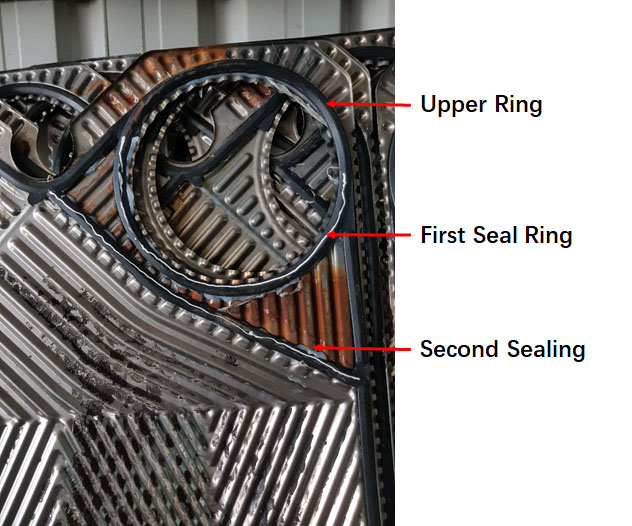 Special Features for
Schmidt-API Sigma K114
Gasket
Gasket Thickness

Area Part of Gasket

Field Part

Upper Ring

First Seal Ring

Second Sealing

Thickness

(

mm

)

6.0~6.2 mm

6.2~6.4 mm

6.4~6.6 mm

6.6 mm

The Outline Sharp of Gaskets











We first provided Gasket thickness is not more than 6mm!!!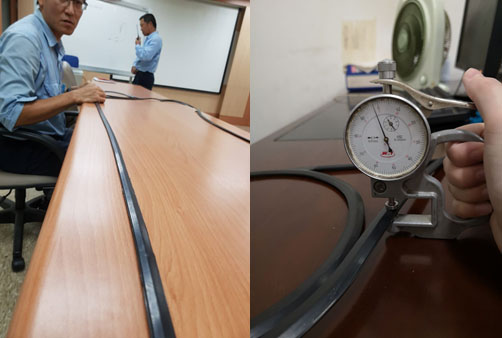 This is main reason that caused leakage after replacement; we also think the molds of gasket is also not qualified.
We took original plate back to China factory, and upgraded the molds of gasket exactly according to Plate specifications. Now the new gaskets work very well after amendment.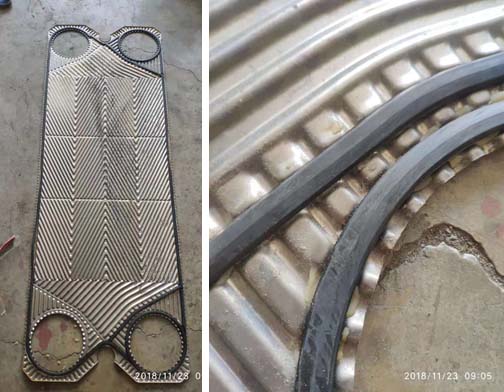 The Thickness of Upgraded Gaskets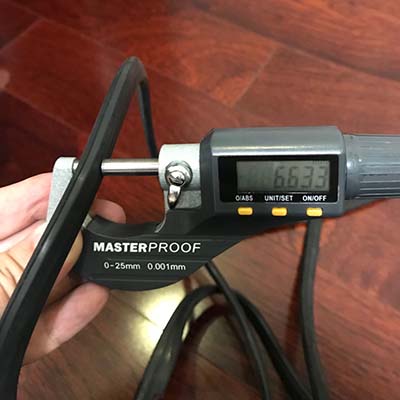 Here I just want to express that OEM Gaskets replacement is not a simple job. Some original Plate and Gasket has its own unique features, like Schmidt-API, Tranter, especially in Start Gasket or Second Sealing part of gasket.
Hope you could learn from our lesson, and try to avoid the same or similar problem in future Plate Heat Exchanger service or maintenance work.